What is it?
Cloud computing is a new model of information technology. This solution allows to obtain new services and features, low cost and without commitments.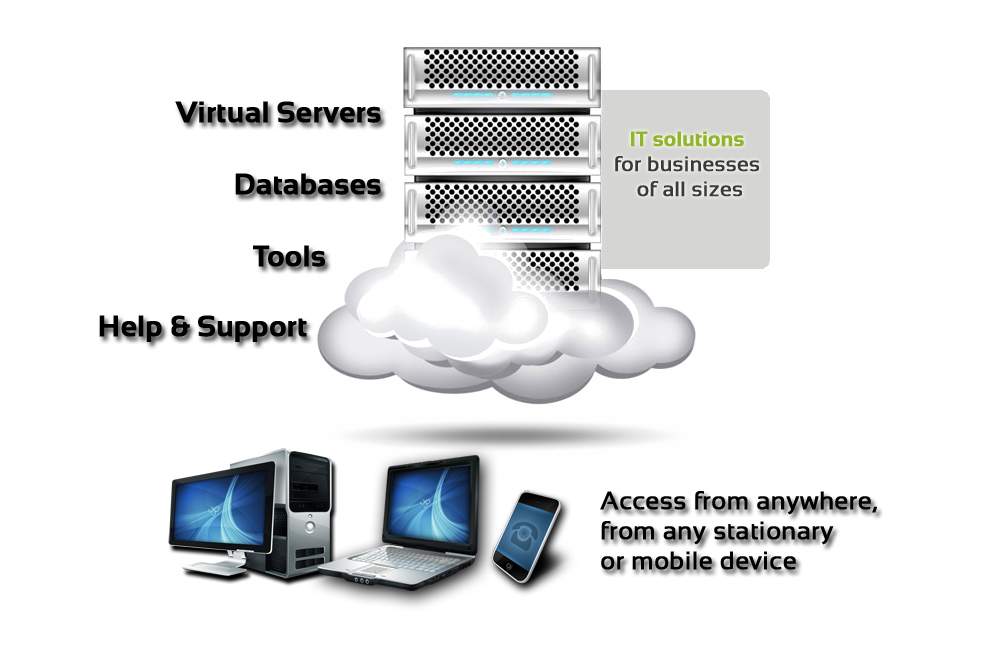 The Cloud is a virtual pool of computational resources (CPU, RAM, hard drives), network environments (Internet broadband, firewalls), applications (management interfaces) and service both standard or critical (eg. duplication, backup or copy of entire systems), based on an abstract e-infrastructure. They are highly automated and scalable, capable of meeting "on demand" enterprises and their end users needs. Each service is provided over the Internet and the billing is calculated according to the consumption (in mb). The use of each resource is available from anywhere and at any time!
Corporate Cloud
Moreover ENGINET can plan for you a Corporate Cloud, a "private cloud" by means of specific software tools, through which companies can benefit from the advantages offered by cloud computing, even in the case of complex architectures, specific needs or if they prefer to keep hardware and information systems in house or in a data center.
Features
the hardware is only virtually consumed, as a service and may be replaced at any time, without any effect on the system functioning;
There is absolute separation between hardware and software;
It's a low environmental impact technology;
It requires no capital to invest;
Its costs are based on the use and the dedicated resources.
Security
Cloud computing allows more new options and advantages in terms of safety: you can instantly activate defensive systems, as well as backup and restore of entire systems.
Scalability
Pay according to your needs, pay for what you consume, transform fixed costs into variable costs, suppress large investments by replacing them with smaller operating costs.